(Shared Borders)
(Gala=Galahad)
(SM=Sally Mandy)
In alphabetical
order:
Abbreviations & Terminology

Adoption Policy

Bath Time
(Gala & SM)
Day One (Newborns)
Galahad
(foundation sire)

Galahad Vignettes
Happy Valentine's Day
(1-18-03)
Index
(Home Page)
Our Color Portraits
(1-20-03)
Our Group Pictures
(Litter of 10-2000)
Patriotic Galahad

Pick of the Litter (10-2000)
Puppies in the Grass
(litter of 10-2000)
Real Men Choose ...
(12-2000)
Sally Mandy
(dam)
Westie Christmas Vignettes
(12-2000)

Morganbrugh Westies
(West Highland White Terriers)


Bred for Love
and Laughter
(The "...brugh" in "Morganbrugh" means "big house" or "fairy house" in Scots Gaelic. It is pronounced "brew".)



How to Navigate
this Website

To see larger photos, please click on "thumbnails" in blue boxes.

Links to the latest pages (& photos) are located nearer the top of the page. Follow the dates in yellow in reverse order to see puppy growth & development, travel plans, adoption updates, etc..
Smiley-Kissey faces indicate the very latest entries.

Puppies are given color-names at birth:
"Blue", "Green" & "Yellow", etc.

To view linked pages click on underlined titles. They are located within the body of this index page & on the left side of most pages in the "shared borders".

Thanks for visiting. We hope you enjoy this web site.



Yes, we have puppies!.
Sept. 5, 2003
We have had computer problems, so no there are no photos on this web site of our current litter. Please e-mail us and we will be happy to send you photos as e-mail attachments. Or see our family web site at http://hometown.aol.com/linrmorgan/index.html.

align="right">

Happy Valentine's Day from Us Pups!
(Jan. 18, 2003)
Photos at age 5 weeks


(Galahad)
Have a Westie Springtime




| | |
| --- | --- |
| Prices: $500.00-650.00 | |
---
No matter how little money and how few possessions you own,
having a dog makes you rich.
Louis Sabin





The puppies below this line are from the Year-2002 Litter
---


Click here to see more on the April 2002 litter when they were brand new.
(4-25-02)
The puppies below this line are from the
Year-2000 Litter.
---

Systems 34 - Most Excellent Computer Guru
When I get in over my head, which is frequently, James comes and rescues me.

Reciprocal URLs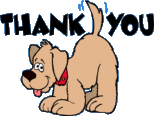 Come again!
Please don't forget to bookmark this web site.

Photos and web site by Linda Morgan
"You wouldn't believe how much time Mom spends
on our web site:
there's always more to come!" 02/08/03